Water & Agri Entrepreneurship
in KRI and Iraq
Tailored Support for Developing Sustainable Business Models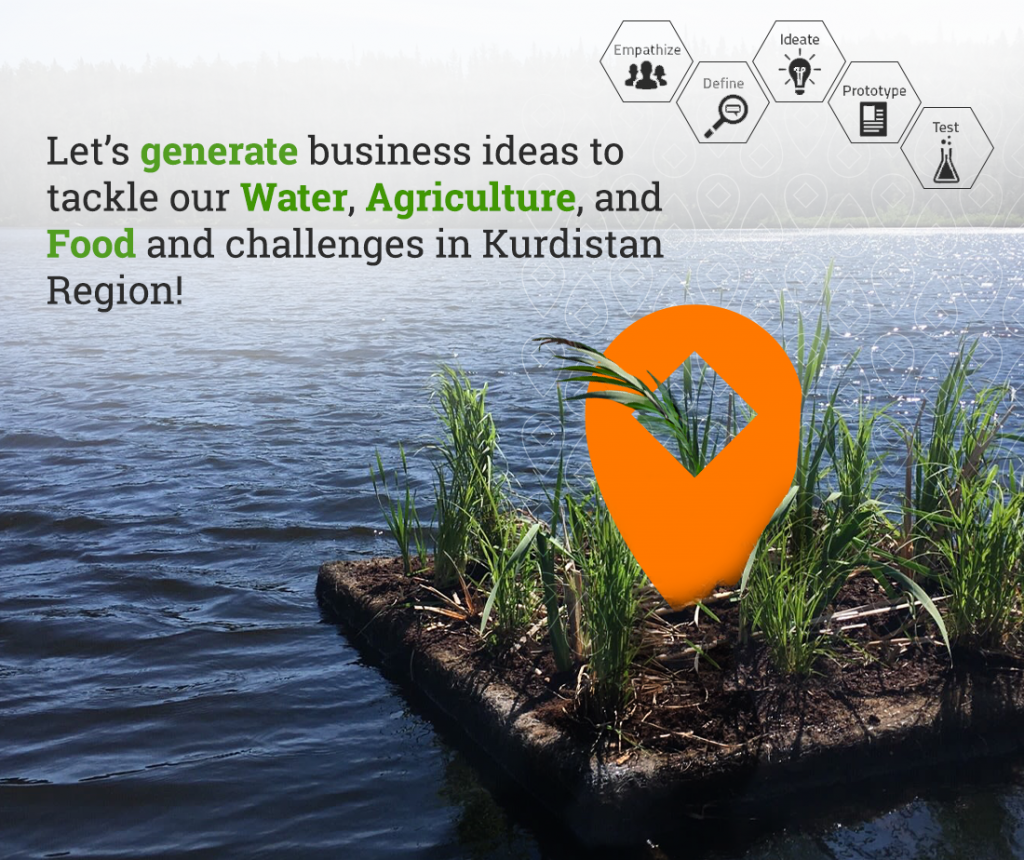 Water & Agri Ideation Training
This 3-days Ideation Training introduces selected participants to the current water management and agri-food challenges and equips them with tools to generate business ideas that create significant economic, environmental, and social impact. Moreover, the participants will develop hypotheses, prototype solutions, test their prototypes and learn pitching skills. As a main element of the training course, great emphasis is laid on participants' interaction: besides the online live sessions, a virtual collaboration platform will be available for group works, mentor sessions and tool applications that trigger participants' creativity.
Participants of the Ideation Training can apply to the Incubation Programme with their developed business ideas.
Training days: 29th – 31st August 2020 (3 days)
Training format: virtual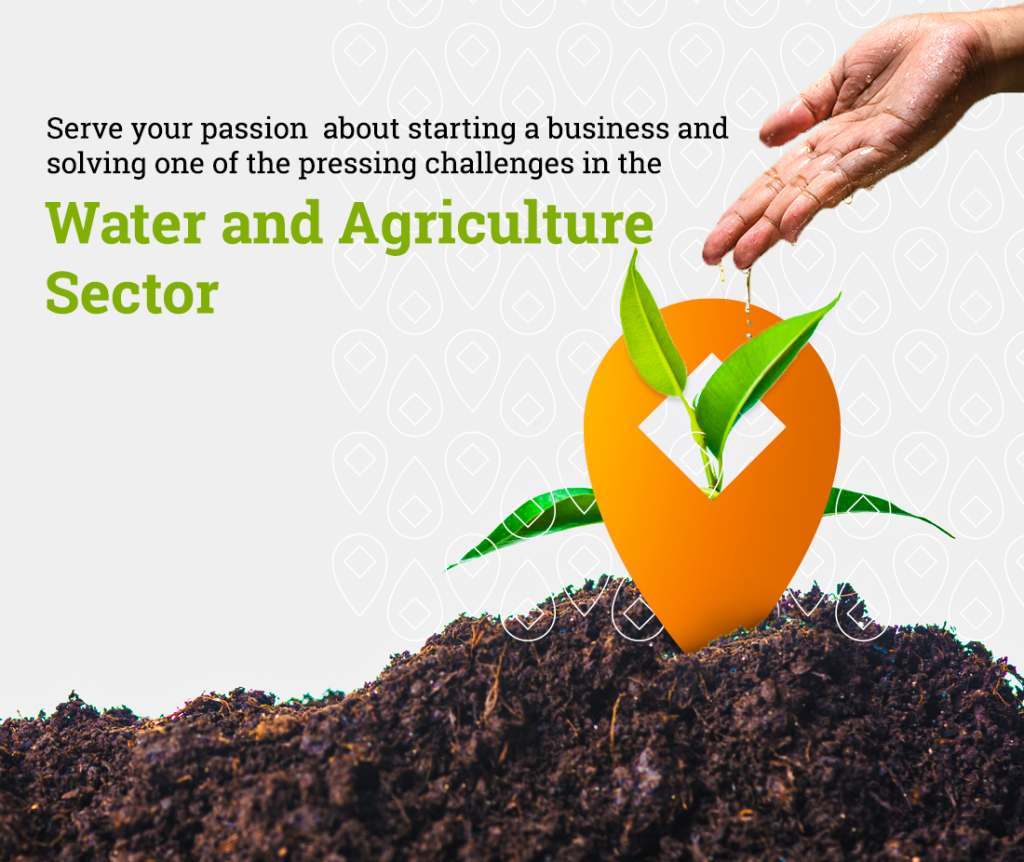 Water & Agri Incubation Program
Entrepreneurs, who already have an innovative business ideas for the water and agricultural sector and look for tailored support in developing a sustainable business model, are invited to apply to our dedicated 6-months incubation program.
This programme is a unique opportunity to implement business ideas that create environmental, economic and social impact in KRI, Iraq and the region. It includes advanced training modules, specialised business and operational coaching, consulting by sector experts as well as access to an extensive regional and international network of potential partners and investors, international exposure and a community of like- minded change makers.
Application Deadline: 5th of September 2020
Training Program Period: September 2020 – February 2021

Founded in 2010 in Switzerland, cewas is the world's first dedicated water and sanitation incubator, offering dedicated water and sanitation entrepreneurship programmes and tailored support for innovators. cewas' core activity is to support entrepreneurs in identifying opportunities in the water and sanitation sector, giving them guidance to develop a strong and sustainable business model and opening doors to access to finance, customers and networks. So far, cewas has worked with over 300 entrepreneurs, including nearly 100 MENA entrepreneurs at all development stages through the regional programme cewas Middle East.

Orange Corners Erbil is a start-up incubator helping entrepreneurs from the Kurdistan Region to launch and grow their businesses. The Netherlands Consulate General in Erbil and its partners are committed to making a positive contribution to the Kurdistan Region by providing incubation programs for (future) male and female entrepreneurs. Orange Corners Erbil offers a physical workspace, knowledge and training, mentorship and coaching and other important motivators and opportunities for our incubatees to be able to start and grow their businesses to the best of their abilities. We are aiming to bring existing knowledge into practice. Together we find solutions to any barrier standing in the way of creating an optimal entrepreneurial environment.