Nashwan Dhahir
(Facilitator – cewas Country Manager)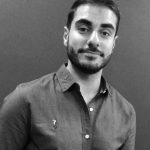 Nashwan is the Country Project Manager for cewas Middle East in Iraq. He, as a water resources engineer and sustainable sanitation and water management professional, took the lead in WASH projects and a main role in institutional reform and development in the water sector with a focus on Iraqi context. He is responsible for developing and running cewas Middle East programs, strategic partnership development and further building and supporting the community of environmental innovators in Iraq. Utilizing his background and experience, he participated in facilitation and coaching of startups on country, regional and global level.
Aline Bussmann
(Facilitator – cewas co-Director)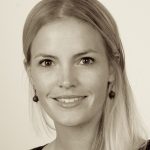 Aline is the Regional Director of cewas in the Middle East. She has 12 years experience as a resource management expert and business development trainer and her regional expertise lies in the Middle East, North and Eastern Africa, where she is based for many years. Aline is providing tailored technical and business support to high-potential start-ups at the incubation and acceleration stage. In the context of long-term support programmes, Aline has been the lead trainer and coach for more than 50 start-ups/companies in Jordan, Palestine, Iraq and Lebanon over the past four years.
David Bernard
(Facilitator – Orange Corners Program Manager)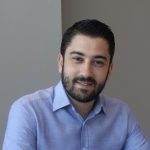 A graduate of Business Administration, with over ten years of professional experience within roles of Sales, Business Development, Project Management, Procurement and Banking. also a keen follower of technology, entrepreneurship and startups.
Gillian Ahmed
(Facilitator – Orange Corner Program Advisor)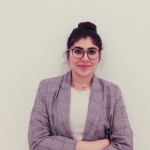 Gillian is a business developer. From sales, marketing to training and mentoring, her visionary perspective has earned her to work with many corporates and gain experience from diverse fields. Driven by motivation, Gillian studied entrepreneurship and community development at Ball State University/Indiana, also entrepreneurship and innovation with Stanford University. She is a zealous leader in the community, aiming to develop the Iraqi ecosystem and mainly focusing on career development for youth. Recently, she serves as the Program Advisor of Orange Corners Erbil. Also, Business Communication Officer at MSELECT.